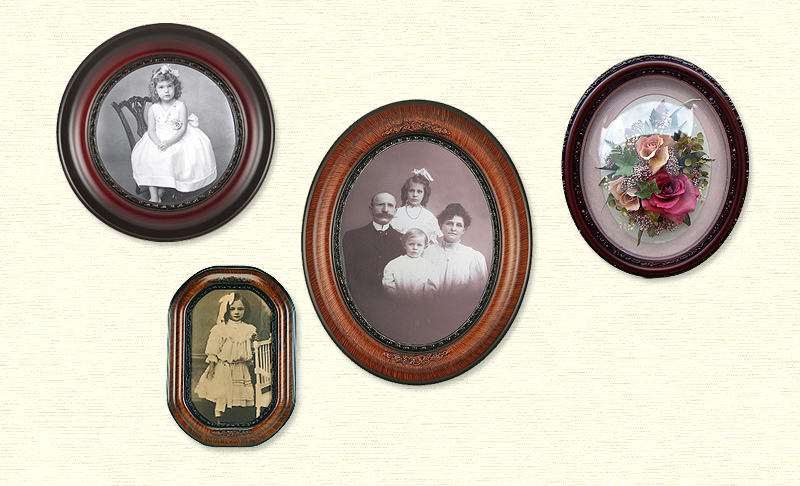 Today's decorating rules are all about breaking classic designs and incorporating eclectic mixes of unique, upscale decor and designs. Nothing makes a house look more bleak and cookie-cutter style than one void of mirrors or pictures. These small wall hangings and touches instantly add personalized style, making a house into a home.
Determine Your Home's Style
To determine the best type of wall decor for your home, it's important to establish what style of decor highlights your home.
Art Deco – This traditional approach is reminiscent of Hollywood gangsters, Al Capone and F. Scott Fitzgerald's literary classic, "The Great Gatsby," literally define this decadent interior style.
Arts and Crafts – This style reached maximum popularity between 1910 and 1925. This decor reflects making use of local materials and embracing vintage craftsman styles.
Asian – With a whimsical touch of the Orient, these Zen-like designs embrace Asian-inspired styles from Thailand, Vietnam, Japan and China. Furnishings may be ornately detailed or highlight minimalistic designs.
Coastal – A popular look for New England homes, this style is indicative of the ocean and is heavily influenced by nautical or beach-themed accessories. This includes highlighting seashells, lighthouses and other ocean-inspired decors.
Contemporary – This fresh, modern style embraces simple, sleek lines and clean style accessories and furniture. These graphic elements generally highlight low-style legs or classic metal frames.
County – Country charm generally defines muted floral tones, eye-catching pops of red, white or black, and even incorporates wainscoting accents and striped fabrics.
Eclectic – Creative and bold, this unique mismatched style combines to create an eye-catching look that blends a wide assortment of patterns, colors, compositions and textures.
English Country – This style is different from the standard country appearance, as it embraces more delicate, feminine colors and intense floral patterns. Antiques and small accessories generally dominate this look.
French – Elegant, upswept and romantic, these classic looks features muted shades, repeated fabrics and colors and highlights a wide variety of shades, including bronze and gold.
Mediterranean – Inspired by the coastal designs that dominate the Mediterranean seaboard, Greek, Spanish and Italian influences emerge to create an ornate appearance that is heavy and features textured fabrics, highlighting versatile linens, while embracing yellow, terra cotta and lavender hues.
Mid-Century Modern – This fashion emerged in the 1950s and 1960s and was iconized by the infamous Rat Pack and features glamorous, Hollywood and Las Vegas styles. Scandinavian designs influence this minimalist style that focuses on vibrant pops of yellow, orange, olive green and chocolate brown.
Modern – This modern style features streamlined furniture, clean architecture, neutral color palettes, strong geometric shapes, asymmetrical designs and is reminiscent of upscale 1930s designs.
Moroccan – Mixing bold and vibrant colors, Moroccan decor focuses on bright patterns, metal lanterns, jewel-tone colors, layers of textures, luxurious fabrics, Oriental rugs, ornate pillows and wood accents.
Shabby Chic – This style has gained popularity within the last 30 years. This style incorporates soft floral prints, clean white-painted furniture palettes and vintage decor and accessories.
Traditional – Incorporating a variety of 18th-century and 19th-century designs, traditional styles blend British Colonial, French county and neoclassic revival trends. These styles blend to create an upscale decor that is calm and gives any home an orderly appearance.
Transitional – Combining a balanced blend of traditional and contemporary designs, this decor style features historic, vintage pieces that highlight clean-line updates. The latest trend for transitional decor is using leather ottomans as coffee tables.
Tropical – Reminiscent of Hawaiian breezes and tropical escapes, this decor style embraces thatched furniture, palm leaves, bold and bright exotic flowers, seagrass carpets and deep, dark natural woods.
Perhaps you have a mix of styles within your home. The most important sense of style is personal taste and what makes you feel as though your home is a comfortable oasis away from work and life's stresses.
Creating a Wall Gallery
A home is not complete without the addition of personal pictures, artwork and light-reflecting mirrors. You can easily achieve a complete, upscale decor design by incorporating a personalized wall gallery. There are several different types of wall galleries, which are highlighted below. These are often a matter of personal taste and depend upon your home's decor and style.
Family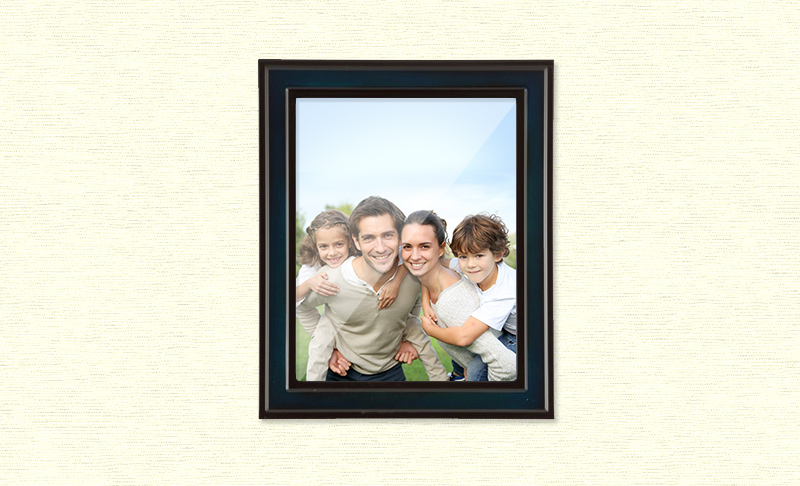 Family wall galleries are a popular choice for parents and grandparents. Even once young adults leave home, it's comforting to have a family wall gallery that reminds them of fond, youthful memories. To help give homes a meaningful gallery, consider framing oversized black and white family photos. Many online services offer inexpensive photo printing, including framing or printed canvas options. Another alternative is to create a collage of family photos that highlight special moments, occasions and memorable events. Embrace the latest technology that Instagram offers to create a wall collage that captures the essence of this million-user online application.
Scenery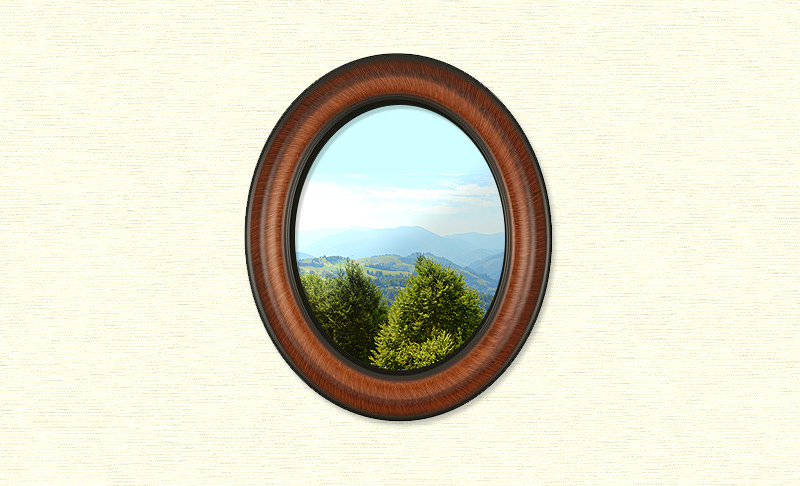 Scenic wall collections are a great way to embrace vacations or simple, artistic landscapes. These peaceful wall hangings can add a sense of serenity to any home, livening up office spaces and creating an inspiring wall space.
Galleries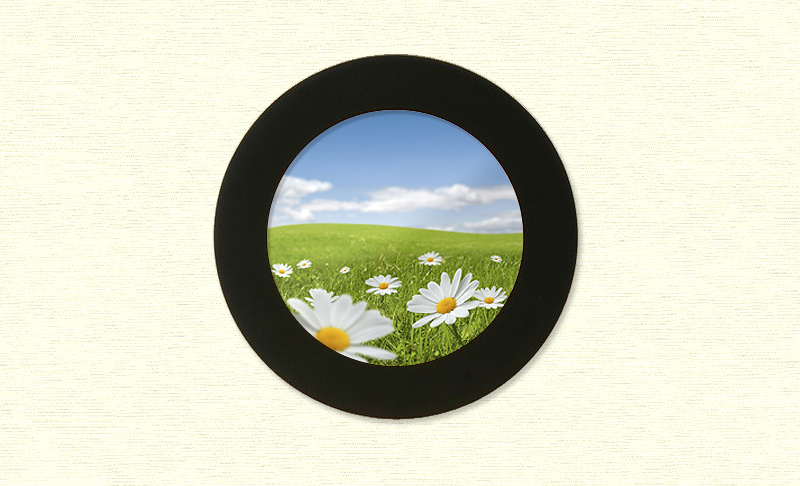 For contemporary collectors that prefer a wide range of artistic collections, consider framing modern, thoughtful prints in a variety of geometric shapes, such as circle frames. These unique-style frames add a touch of whimsical class to contemporary home decors.
Maps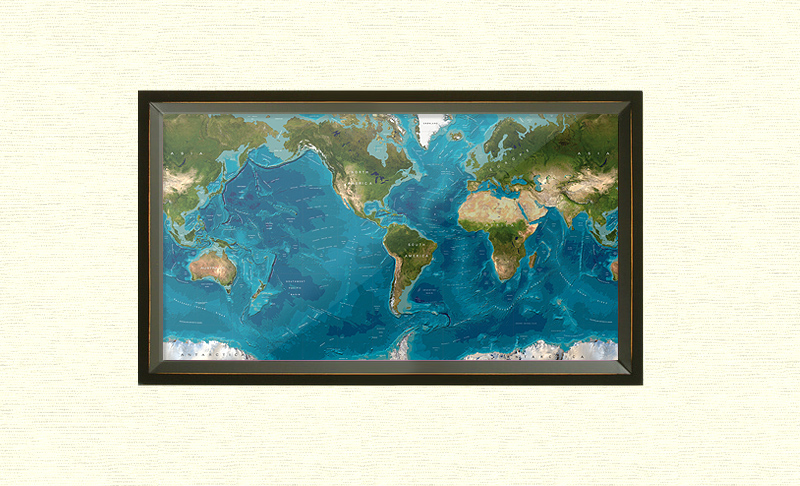 Another popular trend is framing a variety of old maps. Whether it's highlighting places you have visited or simply a collection of vintage to-scale drawings, these maps look superb when encased in vintage picture frames that highlight their simple, refined and historic antique beauty.
Eclectic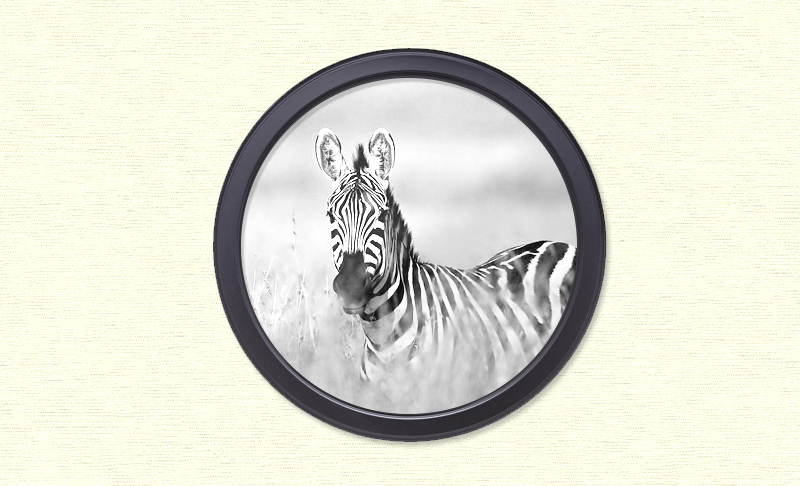 Just like eclectic furniture designs, you can embrace a wide variety of wall hangings and collections. Consider selecting pieces that are memorable and special, evoking fond childhood memories. This may include photos of animals, sketches of contemporary wall art or even simple, stylish initials.
Matching or Similar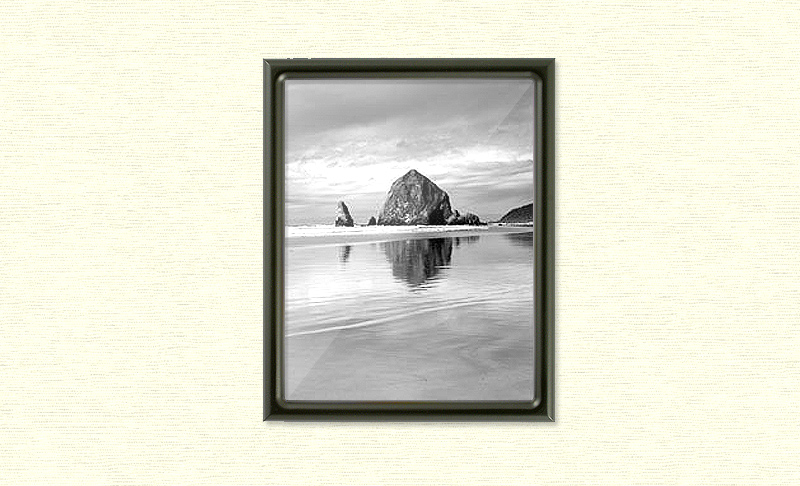 If you prefer showcasing matching or similar collections, consider pairing four equal-size photos that display similarities. This may include beach shells, beach scenes, nautical themes, botanical prints, silhouettes, wildlife scenes, movie posters or all black and white photographs.
Transforming Your Walls
Now that you have some ideas for gallery collections, it's time to explore how to hang these attractive custom displays. First, you'll need to decide where you want your wall gallery. Would you prefer it be on display in an open living room area? Would you like a more personal collection to view in the bedroom? By determining the location, this will help decide how to display wall art or picture collections.
Focal Point
Choose an area that requires a central focal point. For example, balance a moderate-size television with a similar-size lamp. Since these objects help add stability to rooms, frame art and pictures around this area to create texture and dimension. It's important to exercise patience when planning a wall exhibit. Sometimes frames may overlap too much or the images may not coordinate well next to one another. It's important to create a balanced focal point that incorporates a variety of coordinating smaller and larger frames. Not all frames look best in symmetrical – vertical or horizontal – patterns. Sometimes it's best to choose an overlapping approach that creates harmony and balance.
Mix and Match
Mixing and matching galleries often involves incorporating several different methodical decorating techniques. Consider embracing centering some display cases or frames, while staggering or overlapping others. If objects are in front of wall hangings, such as mirrors, televisions, knick-knacks, accessories or displays, overlapping gives much-needed texture and an upscale, designer appearance to any home space. Always balance wall collections with both oversized, large, medium and small pictures. This gives areas added dimension and generates intense visual interest.
Break Rules
Sometimes life is simply about breaking rules. Just because designers get paid hefty fees for decorating Hollywood stars and starlets homes, doesn't mean they're the know-all authority to comfortable home living. Sometimes rules simply have to be broken. While some adventures can lead to disappointing design forays, other novel ideas can help define spaces, giving them a personal touch.
Adventurous and innovative designers aren't afraid to take risks. Consider creating a wall collection on a narrow wall to help add definition to smaller areas. These small galleries are perfect for narrow, awkward spaces that often won't accommodate furniture or attractive accessories.
Instead of punching an unsightly number of nail holes, consider laying out gallery collections on the floor. This will help you determine what pictures and artwork pairs best side-by-side, as well as allowing pictures to be coordinated by colors.
Stand Out and Embrace the Unknown
To help you become a better do-it-yourself home designer, don't be afraid to embrace the unknown. While designers may be professionals, the most innovative architects and design professionals weren't afraid to challenge common, everyday ideals. Consider the revolutionary impact that Frank Lloyd Wright, a genius well ahead of his time, made on the design world. With more than 532 works and 1,000 sculptures credited to his memory, he is a legendary architect, writer and interior designer that redefined embracing nature, incorporating this serene element into his one-of-a-kind structures.
If minimalist, nature-inspired designs aren't quite your cup of tea, consider exploring the outstanding works of Dorothy Draper. Out with the old, drab and boring, she embraced mixing stripes and floral patterns, while adding bold and colorful bursts of exotic color combinations.
Life is about taking risks and choices. When designing a personalized wall gallery, consider exploring options that best suit your personal tastes, designs and home decor. Who knows, maybe you'll discover a flair for interior decorating and become the next unconventional Philippe Starck designer. Color salvaje, cualquiera? ("Wild color, anyone?")
Recent Posts
With summer in full swing, the extreme temperatures in parts of the country may have you wondering …

If you are a souvenir collector or like to travel, you'll want to remember those adventures by disp …

Autumn is a beautiful time of year, and a great time to switch out your decor from the summer chic …